War's Influence On Crypto — #8
We have had a week of turmoil, uncertainty, and distress. Truly, our hearts go out to our brothers and sisters in Ukraine, stay safe and strong!
In such periods of crisis, individuals and groups in the Crypto and NFT community have rendered aid to Ukraine. From million-dollar donations by DAOs to help Ukraine front liners, to everyday crypto-goers doing what they can to support those in need, this wouldn't be possible without the decentralization of crypto!
Rest assured, we'll be talking about this and how crypto is being affected later on. For now, let's get into some updates from the Haus!
Checking In With The Haus
Our Gnars project is progressing really nicely! Over the course of this week, we launched our OpenSea page, set up a Dashboard showing Gnars' sales, and donated our first batch of funds to Tony Hawk's charity!
We've also been hard at work sending in a proposal to Nouns DAO… representing skateboarders and the Gnars fam! You can read the full proposal titled "Small Grants: Nouns Athletes".
And… LFG! We're approved. That's another 3 Ether to support extreme athletes, all thanks to the Gnars fam.
Finally, our Gnars mini-game (Grinderz) is almost ready, stay tuned for that in our Discord. We also have a Collab-land there for an exclusive Gnar-HODLers only, so do check it out!
News Of The Week: The Russia-Ukraine Conflict, and How Crypto Is Helping?
The "worst-case" scenario happened: Russian troops are invading Ukraine. With the world staring intensely at the Ukraine-Russia war, it seems that markets around the world have been impacted severely.
War's Effect On The Economy
It's true, war does affect the economy. But why would markets around the world be impacted by what's happening far away in Ukraine? Aside from the tangible factors like damage to infrastructure, disruption to economic activities, as well as civil unrest, one thing stands out; fear.
It has been quite a while since we have experienced one of the world's strongest powers on the offensive. Some even say this Ukraine-Russia conflict has been the largest military move by Russia since WWII.
As such, many traders panic and sell stocks and crypto, moving to "safer" assets like Gold. After the news of Russia's siege of Ukraine, crypto prices fell roughly 12%. Bitcoin dropped from $39,000 to a low of around $34,500; while Ether slid from $2,750 to as low as $2,300.
It seems like fear has taken over the market.
The Power Of Crypto
In a surprising turn of events, this dip did not last long. With ATMs running out of cash in Ukraine, accompanied by the citizens fearful to leave their homes, it seems that crypto was the only solution.
With decentralization in play, crypto can be sent anywhere, anytime, without any Governmental interruption. Russia can have all the cash, crypto ain't going anywhere!
DAOs in the crypto community have been sending massive donations to Ukrainian soldiers. PleasrDAO, TrippyLabs, and anti-Putin group Pussy Riot have also launched Ukraine DAO, all funds channeled towards helping Ukraine fight the war.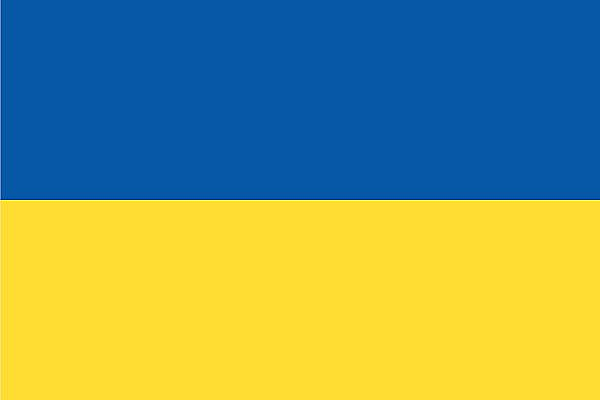 With more people sending donations in the form of crypto, more Ukrainians using crypto to buy necessities, and more groups in the crypto community coming out to help, this has pushed the price of Bitcoin back up!
Bitcoin is currently standing at around $39,000 and Ether at roughly $2,800. It seems that crypto, contrary to crypto-FUDers belief, is not a Russian-made scheme, but a great help to Ukraine in this trying time.
News Daily
21.2.2021
The big banks at wall street are finally playing around in the metaverse. One such example is ONYX by J.P. Morgan, located in Everyrealm's Metajuku, a shopping district in Decentraland.
ONYX is a lounge with some pretty cool features inside. Do give this piece a read if you're interested to explore the area!
22.2.2021
Wen Lambo? This artist is beyond that… wen Lambo boom? In this piece, they explore how an NFT artist, also known as SHL0MS, blows up a Lamborghini Huracan and is now selling NFTs of fragments of these car pieces.
Do read into this wild article to find out how the artist plans to turn the destruction of a Lambo, into fine art and NFTs.
23.2.2021
Magic Eden, the leading marketplace for Solana NFTs, now requires creators of new projects to be "doxxed" (or reveal their identity), to list their project on ME's launchpad. This launchpad helps NFT projects gain exposure to more Solana NFT enthusiasts using the platform.
Do check out the article to find out the rationale behind this decision.
24.2.2021
NEON Marketplace, also based on the Solana blockchain, is installing NFT Vending machines IRL to increase the adoption of NFTs. Through this Vending Machine, everyday people can purchase their NFTs IRL, giving a traditional and tangible element to purchasing digital assets.
Do read on to find out how to purchase NFTs from these vending machines.
25.2.2021
We've all heard of rug pulls; where the core team behind an NFT project completely disappears once the entire collection sells out. But there is a more sinister trend emerging, soft rug pulls. These are rug pulls where "Devs" pretend to be working on the project, but are actually not doing anything, trying to create an illusion and false hope for more people.
Here's an on-chain detective's take on soft rug pulls.
26.2.2021
Have you ever wanted to make your own NFT ticketing system? Well, Seatlab could be the solution for you! In this article, they explore how Seatlab stays ahead of its competitors by providing simple solutions for event organizers to sell tickets directly as NFTs, no intermediary required!
If you're an event host, do give this piece a read!
27.2.2021
And for the final reveal of the night, we have… Pixelmon! Wait, where's the character, did I receive a Land NFT? In a disastrous and almost amusing turn of events, a 3ETH/NFT collection turned out to have some truly 1D graphics seemingly drawn by a 5-year old.
If you haven't seen the wave of Twitter trolls on Pixelmon yet, I highly recommend checking this article out! I had a good laugh.
Art Haus Blog Releases
As a follow-up to the launch of Gnars, I have decided to dedicate an article to the Nounish ecosystem! In case you're unaware, quite a few derivatives of Nouns have already been created, Gnars isn't the only one!
In this article, we explore a whole list of Nouns DAO derivatives, whether they take inspiration from Nouns Art, combine Nouns with another project, or even are derivatives of derivatives!
It's pretty insane seeing how Nouns is leading the way in the NFT CC0 space, and others have been answering the call to migrate to CC0. Do read the piece to find out about some of these awesome Nounish projects!
Podcasts: Worth A Listen
Alex Svanevik, the founder of Nansen, joins the podcast for a talk in this episode. Nansen is a blockchain analytics company that helps its users visualize on-chain data easier and more clearly.
Data is usually underrated, because it is perhaps one of the most boring aspects of NFTs. However, this podcast reveals how on-chain data can help rack in the profits, something you should definitely be interested in!
The Nelk Boys, content creators on YouTube, recently ventured into the NFT space. Rather than an individual, this project planned to create an official brand called "Full Send", in hopes of venturing into IRL outlets and the metaverse.
This podcast features one of the founders of Nelk and the Manager of Full Send. Do give this episode a listen to find out how they successfully launched their project!
This podcast episode is all about an artist's take on self-expression in the NFT space. Joined by SamJ, a non-binary artist, they talk about a multitude of things and applications in the NFT world.
SamJ's work has intrigued many web3 collectors, and now in this podcast, they talk about being in the NFT space since young, and how to be successful in this competitive industry.
Twitter Feed
Wrap Up
We hope things around the world get calmer and under control as soon as possible, no more war please. We are already exploring some ways ART HAUS can help those in Ukraine, and we'll keep you updated on our Twitter.
That's it for this week, and until next time… stay safe.
Follow Our Socials
Twitter: @artdothaus
Discord: ART HAUS
Website: Art.Haus